Interior Design Hand Renderings Austin, TX
Interior Design Hand Renderings Austin, TX

Bring Your Project to Life With Custom Hand Renderings From a Local Interior Designer in Austin, TX
A uniquely and artistic way to bring a project to life is with hand renderings. Every hand rendering is crafted for each client's unique individual needs and can be a uniquely artistic selling tool for proposed projects. All hand renderings begin with basic line work that, upon approval, have color added based on every individual design needs. High quality and professional hand renderings are a highly specialized way to highlight detailed textiles as well as unique art pieces.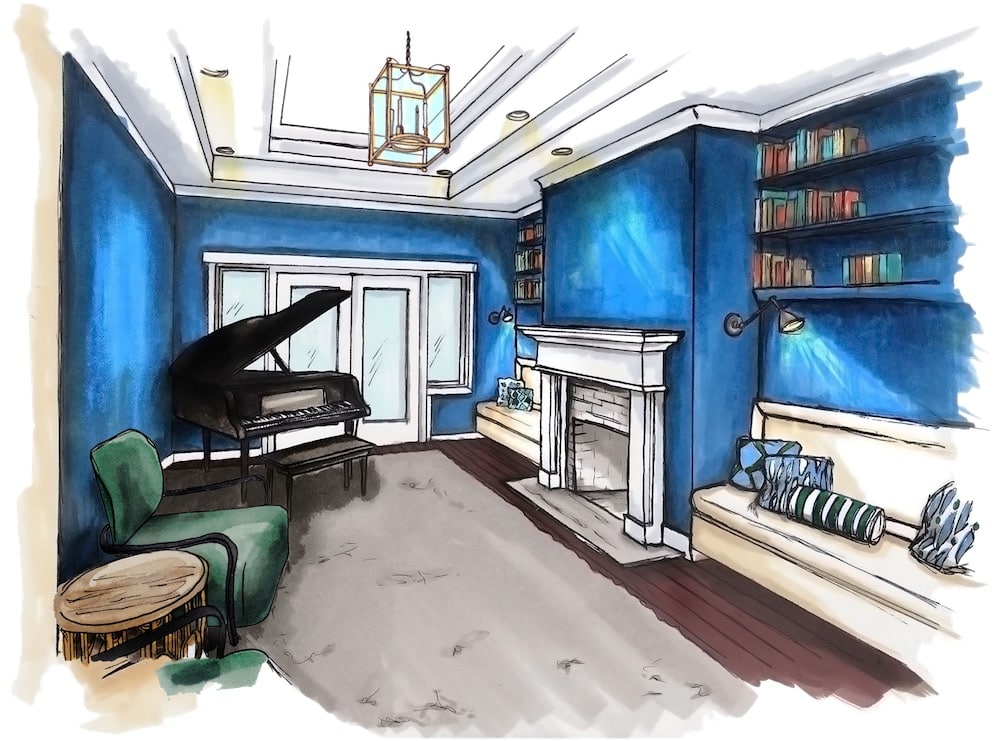 Hand Rendering Requirements
Every hand rendering is personalized for each project's unique goals. All hand renderings require either a proposed or existing site. For proposed sites, floor plans, elevations, and any renderings or sketches of the space being built will be required. If the site being build does not have dimensioned construction documents to pull from a site visit for measurements will be required. In addition, I will require all finalized selections and materials including but not limited to; lighting specifications, furniture selections, color palettes, proposed textures, any specialized textiles, as well as any art or accessories being used the space. Mood or vision boards are encouraged but not required.
If the proposed project does not have selected finishes or materials, I can provide a finalized list of selections through my design services based on the project needs. I can deliver a fully customized approach to every project's needs whether in design development or fully developed.
Pricing & Timeline
Pricing is estimated on an hourly basis. Every job will be given an estimate of hours needed for each hand rendering based on the information provided or design services needed before renderings are materialized.
Hand renderings with finalized selections and complete materials list can be completed with a faster turn around time. Once the line work is established, any revisions or changes needed can be done quickly and affordably before color is added. Revisions made after the hand rendering is complete can be quoted out on a case-by-case basis. On most occasions changes can be made selectively without a complete redraw. Projects with an abundance of textile patterns or custom mill work will require longer timelines.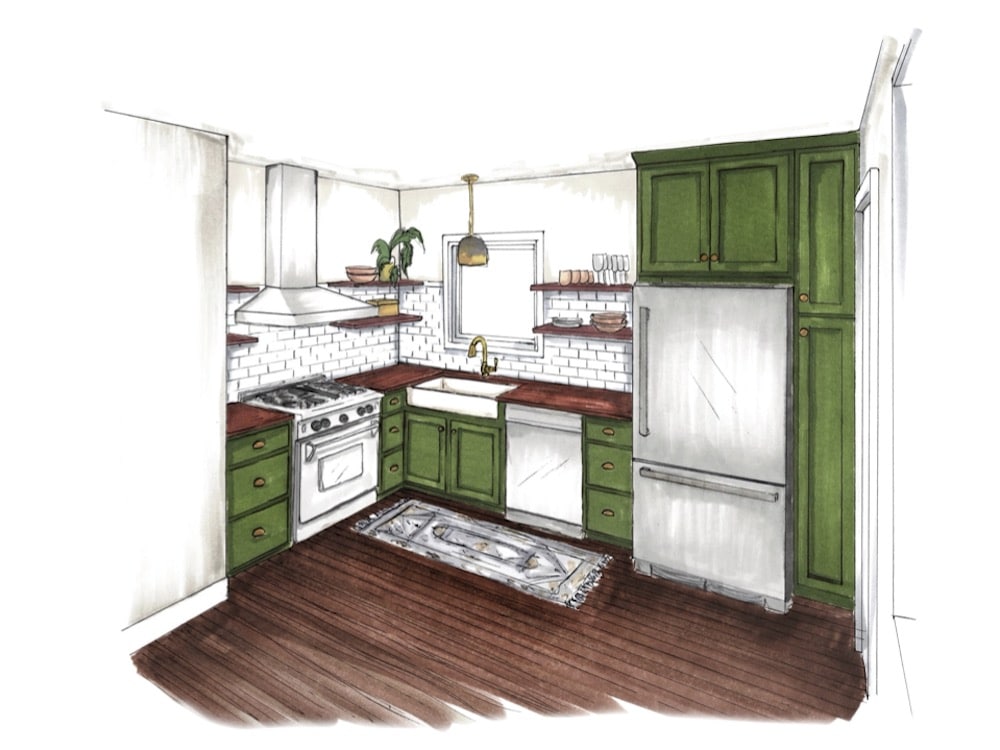 Let's Talk About Your Project!
Contact Molly Jo Designs and start making your project come to life in vivid detail with our interior or exterior hand renderings service!